It is yet another eventful day in Sri Prakash Synergy School, Peddapuram. In the words of Sadguru Jaggi Vasudev, this is not a protest nor agitation, this is a campaign to raise awareness that our rivers are depleting. Everyone who consumes water is must Rally for Rivers. As part of the campaign to rivers the life lines of India, Sadguru flagged of the campaign from September 3rd to October 2nd covering 13 states and 21 major cities, driving himself from Kanyakumari to Himalayas to create awareness.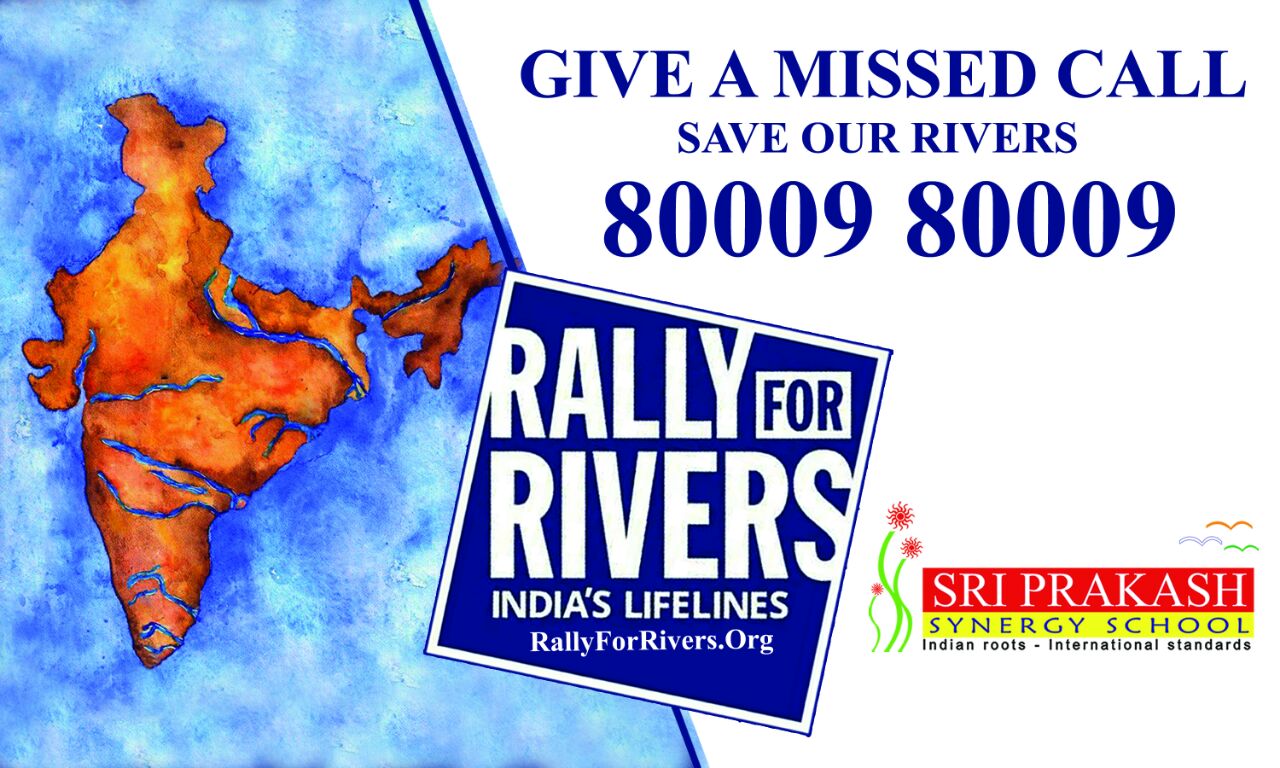 Sri Prakash as usual responded in a very innovative way to pledge its support to the rally. Around 70 students and staff involved with an idea of Flash Mob, which was performed in four different places in Kakinada Smart City. Flash Mob is a very innovative programme were the performers come from the public like a flash and perform dances. Hence Synergites chose flash mob to attract the mob and spread the message. They performed flash mob first in Balaji Cheruvu, then in Devi Multiplex cinema complex, then Vivekananda Park and finally at Boats Club.  After flashing out from the mob in these places the students gave a scintillating performance. Amidst their dances, they appealed to the public to gave a missed call to 80009 80009 through thought provoking speeches.
In the end there of performance administered an oath to the public that they will give a missed call to 80009 80009 and also protect the plant saplings, to save the dying rivers and see that Bharat doesn't turn into desert and spread the same awareness to others. At every place the flash mob is performed hundreds of people gathered and responded to call of Synergites. The mesmerised audience passes by, tapped their feet to the tune of the songs were impressed by the fantastic performance and pledged to protect the rivers and gave missed call to said the number 80009 80009.
The students successfully completed the task of the spreading awareness at the end of the day and went back home with happiness and satisfaction filled in their hearts, thanking the management and staff for their cooperation and support for making the necessary arrangements for the campaign.