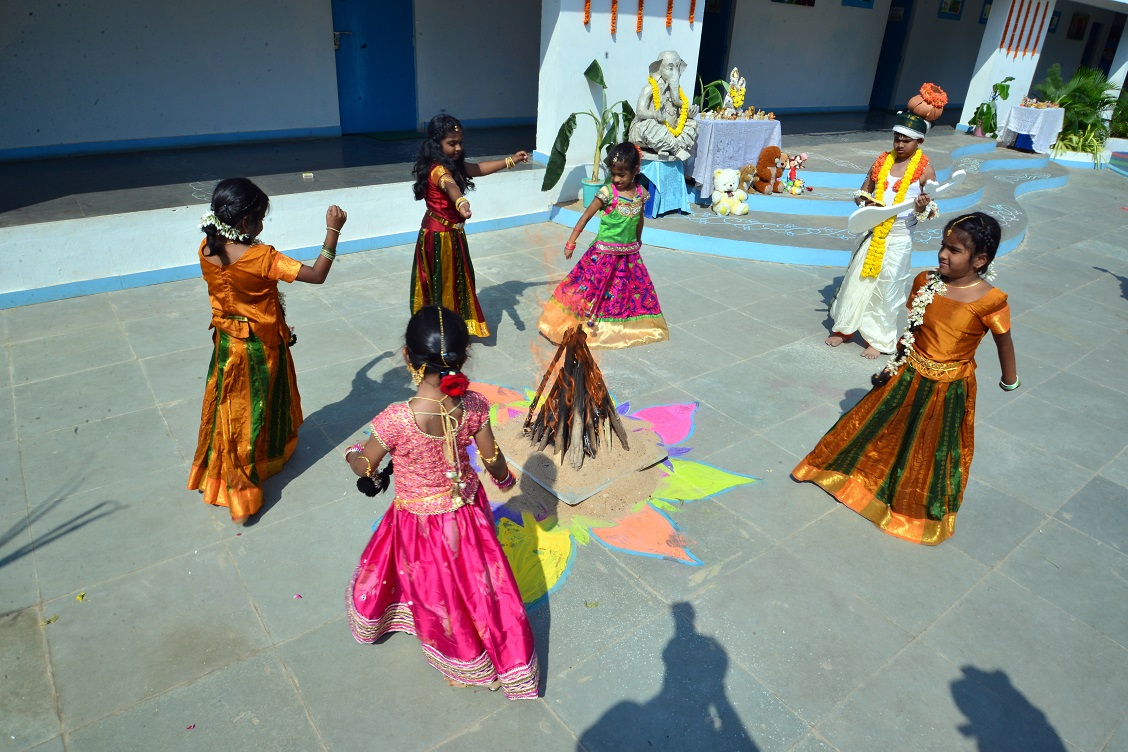 The kids of SriPrakash Synergy Kids, Kakinada witnessed a bonus bonanza of Shankranti festival celebrations on the 9th January.
The vast, spacious and green grounds wore a festive look. All aspects of the festival were painted very creatively in the backdrop by the art master. The colourfully decorated school looked as if it was heralding the beginning of Uttarayana five days before its scheduled dates of January 14th or 15thJanuary.
 The Bhogi Mantalu literally lit a joyous light within every member who witnessed it. The sweet rice that was made tasted heavenly as it had the right ingredients with ladles of love.
Children's joyous mood was heightened by the tricks performed by the gangireddu. The Haridas and his songs were heard even by the 3 year olds with a twinkle in their eyes and a mischievous look in their faces.
Children witnessed the cock fight without batting their eyelids, as it was a virtual show and not that in a small screen.
The tiny tots were bemused when the Bhogi Pandlu were strewn on their heads. A few smart ones started collecting the coins without hesitation and in a fraction of a second.
It looked as if a traditional village was transported into our campus.Dressed up in their traditional attire every member brought out the essence of the festival-goodwill , friendship and respecting the environment.